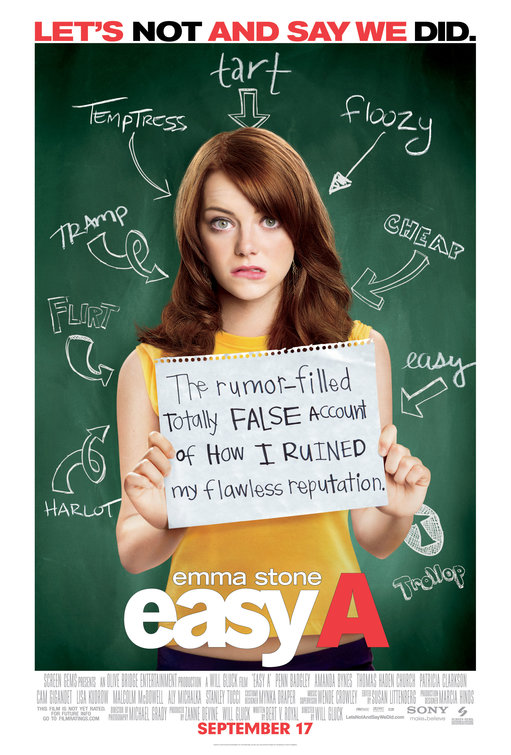 I went To the Phoenix Movie Theater last night and what did I see? I Seen Easy A . The movie who's Video blog style kept me and my sis constantly chuckling . Filled with rounchy but sexy clothing and Super crazy characters I give this movie a: A-!
*** Besides a lot of People are SLUTS for real Maybe You can take a Lesson From Ms. Olive in "Easy A"!
LOL
DEVIL
I also seen Devil and That Movie really Taught You a Lesson really ! And I am not just talking about to be afraid of the dark. lol We didn't have a All STAR cast here but the movie still turned out a okay movie. Not as scary as I might have liked it . But the movie did keep at least the upper part of your thighs on the edge of the seat !
This Movie Receives a :
C
XOXO
-SIGNED WITH A
KISS